I think that I've been pretty good at visiting most of the local attractions to where we live, but I'll admit that VisitPhilly did a great job at compiling a weekend agenda. Personally, I think that this is a little too packed, as there are several activities that I think need more time to be dedicated to them - Philadelphia Museum of Art - Brandywine River Museum (honestly a 4 or 5 hour project) - Chadds Ford winery.
My three favorite attractions in the Brandywine Valley are Longwood Gardens, Hagley Museum & Gardens, and Brandywine Battlefield. I usually visit Longwood at least once per season, especially since it's almost walking distance from the house! I cant wait for Lights at Longwood to start (Thanksgiving through the first week in January), as the lights are gorgeous and taking a warm break in the Conservatory is always welcome!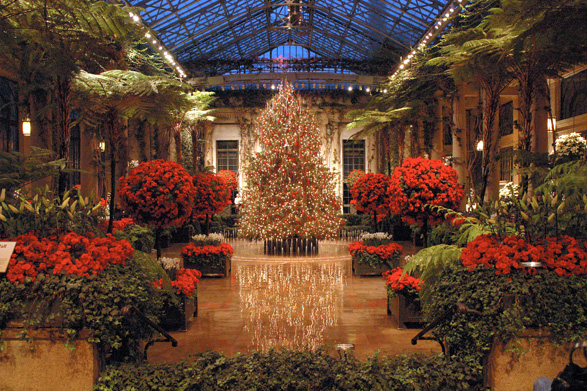 via VisitPhilly.com -

Credit: L. Albee for Longwood Gardens
Anyone have any questions about the Brandywine Valley? Any must visit cities you'd suggest for a weekend getaway?